Jurnal Akuntansi Indonesia (p-ISSN : 0216-6747 and e-ISSN : 2655-9552) is published by Universitas Islam Sultan Agung (UNISSULA) and managed by the Department of Accounting, Faculty of Economics of UNISSULA, Semarang. Jurnal Akuntansi Indonesia released on a regular basis (every six months, on January and July). The purpose of this journal is to publish the results of accounting research which includes: Financial Accounting, Management Accounting, Accounting Theory, Public Sector Accounting, Auditing, Tax Accounting, Sharia Accounting, and Accounting Information Systems. The determination of articles contained in Jurnal Akuntansi Indonesia is through a blind review process by the Board of Editors that has been appointed by Jurnal Akuntansi Indonesia with consideration: article relevance to professional development and accounting practices as well as the fulfilment of the standard requirements of journal publication.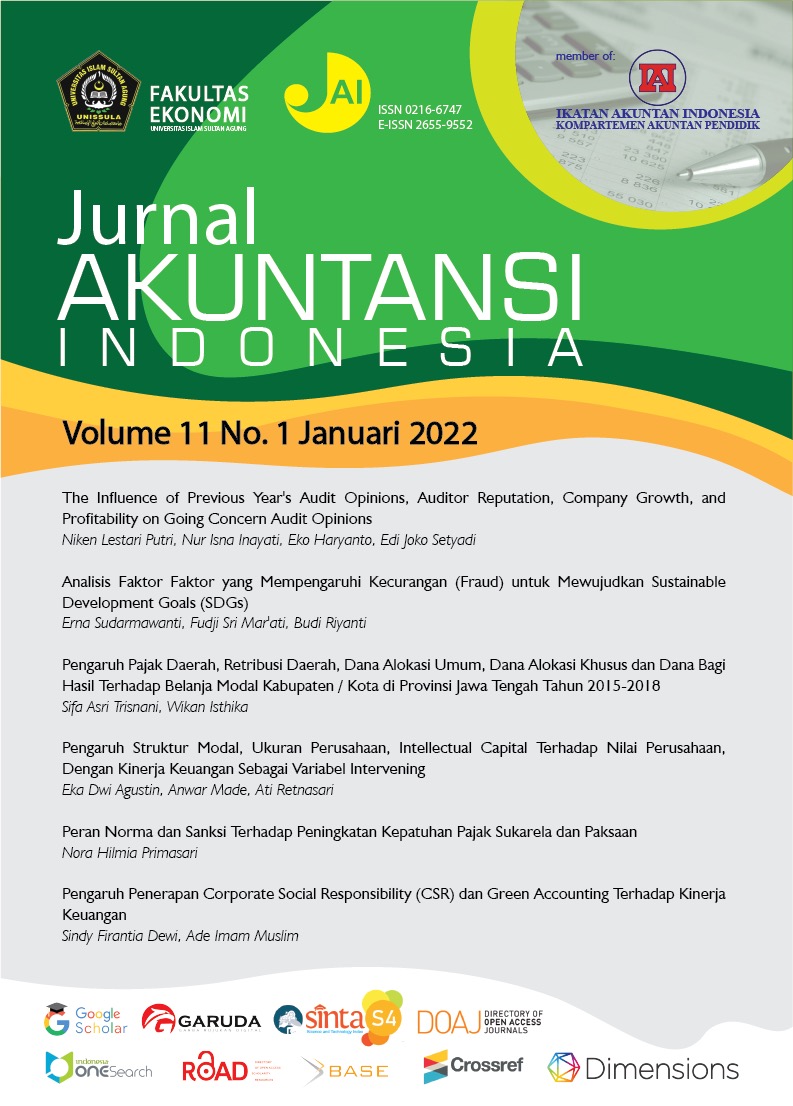 Jurnal Akuntansi Indonesia has collaborated with
IAI KaPD
to increase the publication of scientific articles. As for the MoU can be seen in
link
below.
Announcements
No announcements have been published.
Vol 11, No 2 (2022): Jurnal Akuntansi Indonesia