Sultan Agung Notary Law Review (SANLaR) is a peer-reviewed journal published by Master of Notary Law, Faculty of Law, UNISSULA, Semarang. SANLaR previously published in four (4) times a year but due increasing the quality of submitted manuscripts and for international indexing matter, the editorial team agree to publish them become twice (2) a year in May and November as first publishing in the beginning. This shows the credibility and prestige of the SANLaR journal is getting better and known to many people. This journal provides immediate open access to its content on the principle that making research freely available to the public supports a greater global exchange of knowledge. The aims of this journal is to provide a venue for academicians, Researchers and practitioners for publishing the Articles of original research or review articles. The scope of the Articles published in this journal deal with a broad range of topics of law notaries including:
Land and Rights Transfer Certificate;
Legal engagements / agreements;
Inheritance law;
Security law;
Agrarian law;
Islamic banking;
The law of islamic economics;
Tax law;
Auction;
Insolvency;
Intellectual property rights, etc.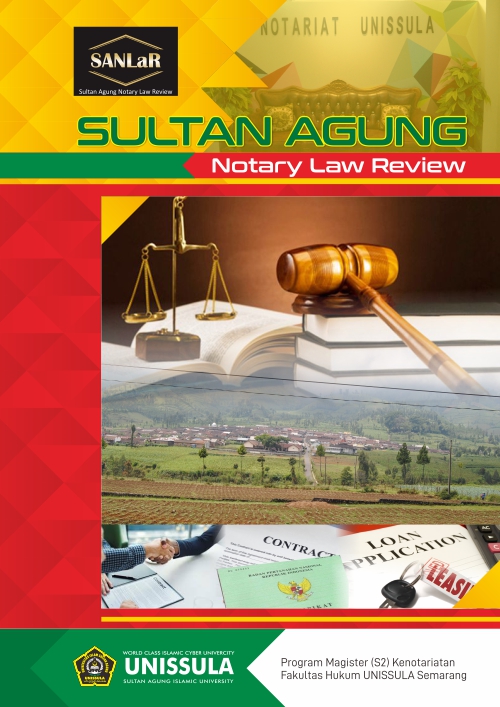 Vol 5, No 3 (2023): September 2023
Author Geograpichal Coverage: Indonesia & Malaysia
Table of Contents
Articles