International Journal of Islamic Business Ethics (IJIBE) is a publication medium of research results in the field of Islamic business ethics. Islamic business ethics is a concept of business which based on Islamic values and principles. It is guidance for business actors to know what is right or wrong from Islamic perspective. This is aimed for the benefit of people and the welfare of broader community for either the present or the future.
 Contributing in this journal, the authors should focus on but not limit to:
-  Islamic economic studies
-  Islamic business ethics
-  Islamic law and society
-  Islamic business management
-  Welfare
-  Humanity
-  Islamic brotherhood
 This Journal is published twice a year.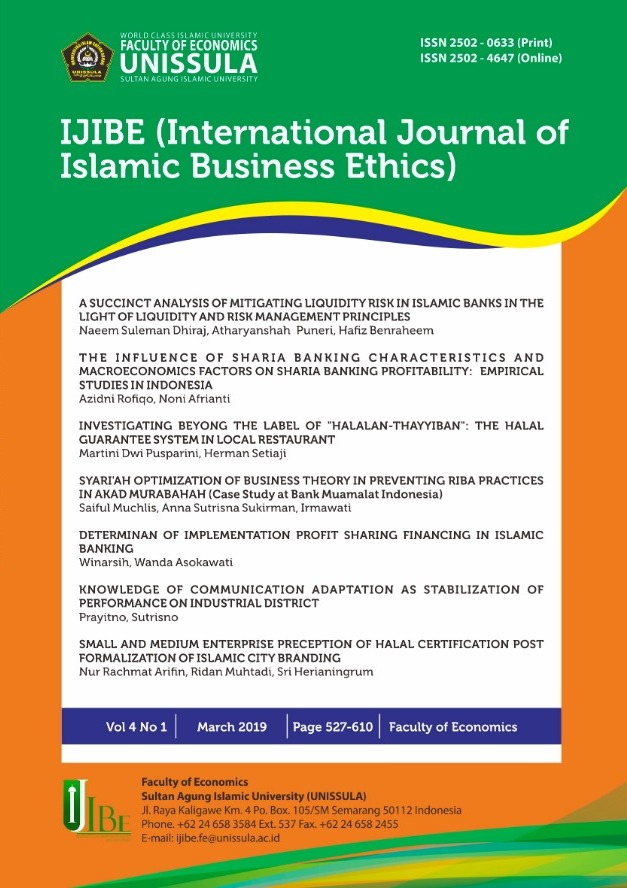 Announcements
No announcements have been published.