JURNAL DAULAT Hukum (ISSN : 2614-560X) is a peer-reviewed journal published by Master Program (S2), Faculty of Law, Sultan Agung Islmic University. Jurnal Daulat Hukum published four times a year in March, June, September and December. Jurnal Daulat Hukum is a journal which examines contemporary legal issues both in terms of the philosophical, theoretical, and the implementation of the law. Publishing four times a year. We accept manuscripts of research results and ideas, reviews, theory / concept / methodology and other scientific work in the field of law. The text entry criteria is a script that has never been published in any other media.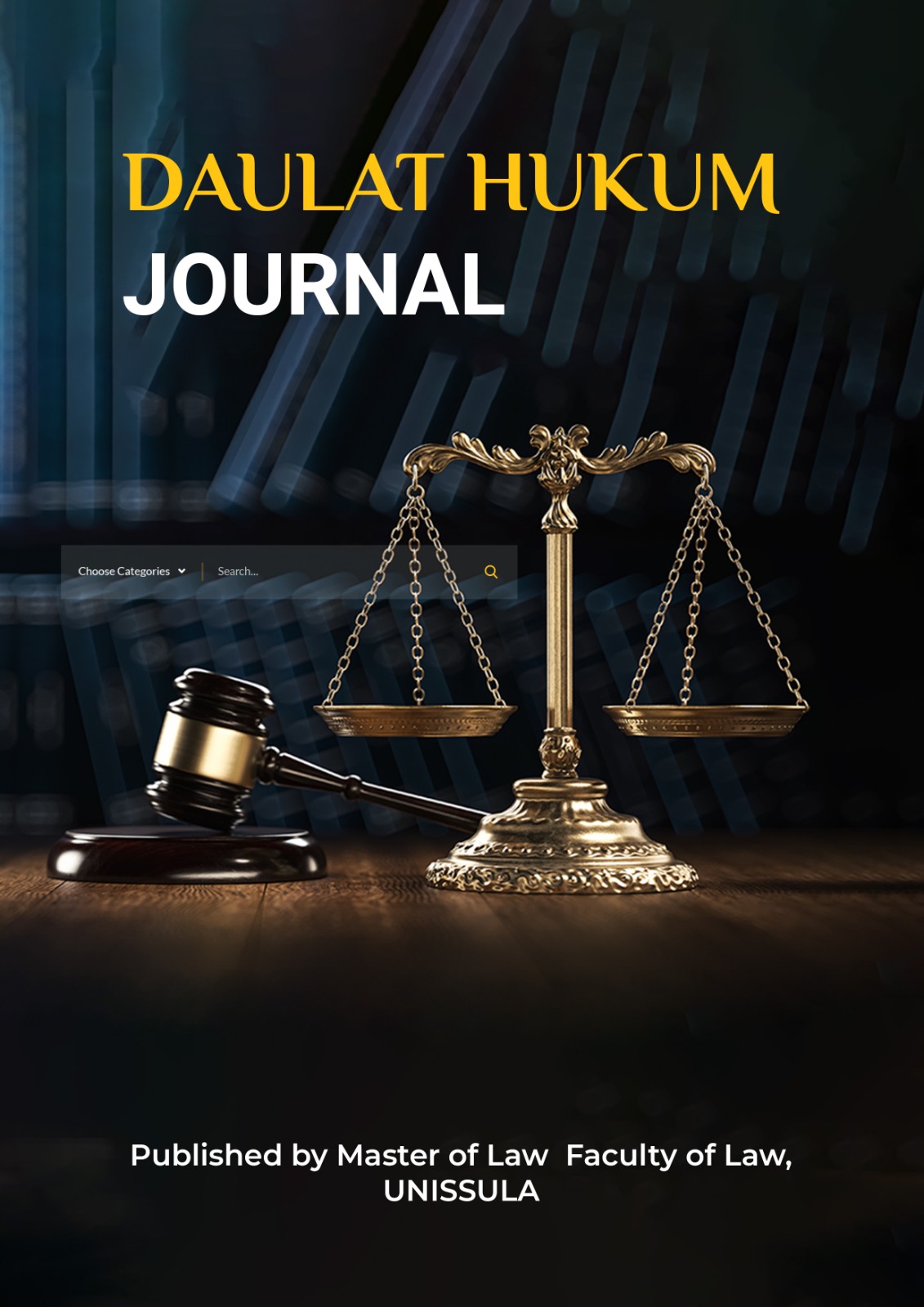 Announcements
Call For Paper: CALL FOR PAPER Volume 3 No 4 (December 2020)

Volume 3 No 4 (2020)
Posted: 2020-08-28
More...
Vol 3, No 3 (2020): September 2020
Table of Contents
Articles